A Massachusetts nurse has been charged with killing two of her three young children and leaving her baby in critical condition before attempting suicide by jumping out of a window, the Plymouth District Attorney announced Wednesday.
Lindsay Clancy, 32, is in custody as she recovers in a Boston hospital and will be 'arraigned as soon as possible' on two counts of homicide in the deaths of Cora Clancy, 5, and Dawson Clancy, 3-year-old District Attorney Timothy Cruz told me.
She will also be charged with three counts of strangulation as well as battery with a deadly weapon, according to Cruz.
There was speculation based on recent Facebook posts that Clancy suffered from postpartum depression, but Cruz declined to say if that was a contributing factor.
TWO CHILDREN FOUND DEAD AT MY HOME, HOSPITALIZED WIFE AND BABY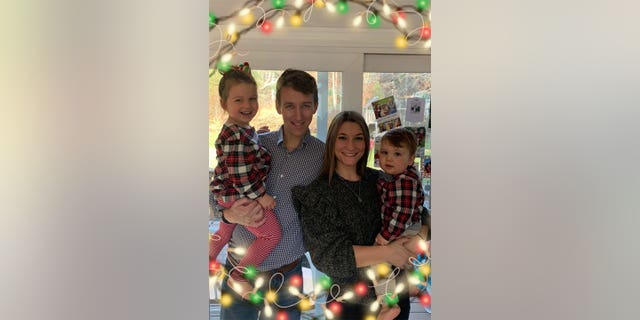 "In incidents like this, there are usually more questions than answers," Cruz said at Wednesday's press conference. "We are not here to presume motives… This is an unimaginable, senseless tragedy, and it is an ongoing investigation."
Clancy's husband called 911 at 6:11 p.m. Tuesday after his wife attempted suicide by jumping from a window of their home in Duxbury, which is a coastal town about 30 miles south of Boston.
Responding officers found the children "unconscious with obvious signs of trauma," Cruz said.
The surviving child was a 7-month-old boy, who was airlifted to a children's hospital in Boston, where he remains in critical condition.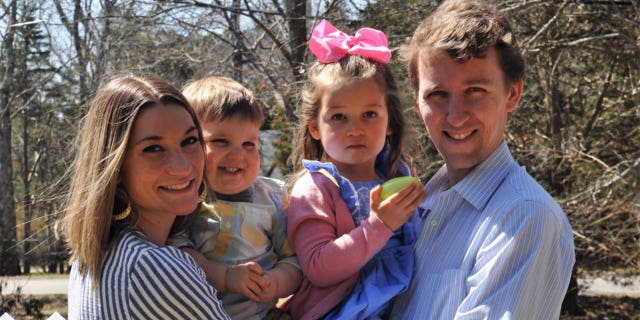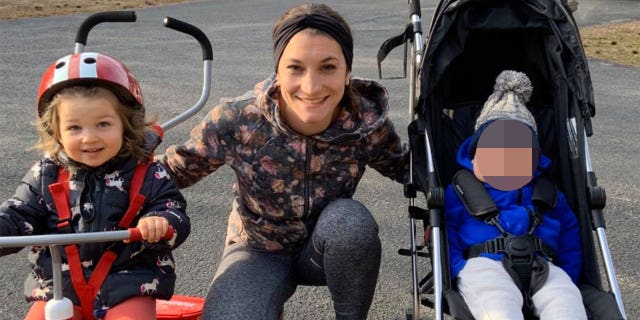 Authorities did not get an update on the baby's condition at Wednesday's press conference, and the district attorney's office did not immediately respond to Fox News Digital's email regarding an update Thursday morning.
Clancy is a labor and delivery nurse at Massachusetts General Hospital, who released a statement to the media on Tuesday.
"We are shocked and saddened to learn of this unthinkable tragedy," said Michael Morrison, senior director of external communications. "We send our deepest condolences to all those affected by these devastating events."
TIMELINE OF ANA WALSHE'S DISAPPEARANCE AND BRIAN WALSHE'S ARREST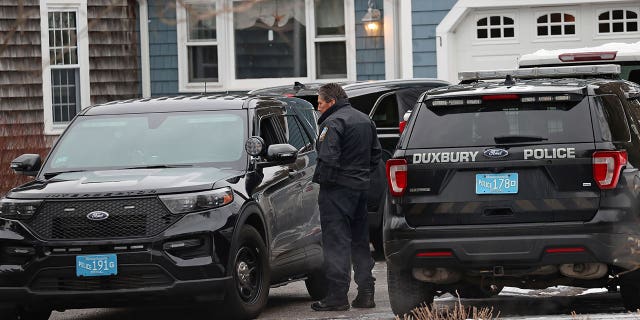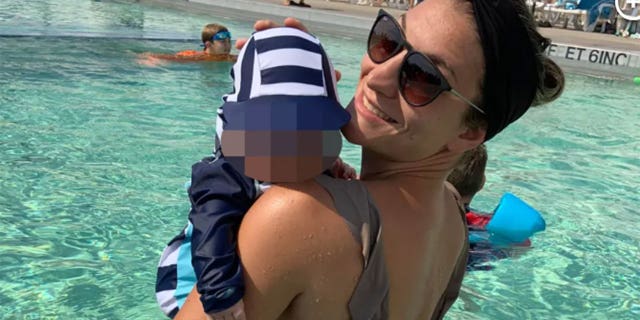 Massachusetts State Police, which works alongside local police and the Plymouth District Attorney's Office, released a statement on social media.
"As we continue to…investigate the circumstances of yesterday's horrific crime and hold accountable the person responsible, our prayers go out to the two truly innocent people whose young lives were taken and the third who was seriously injured, as well as 'to their father, loved ones and a community shattered by these events,' Col. Christopher Mason said.
CLICK HERE TO GET THE FOX NEWS APP
"Our thoughts and concerns are also with the police, firefighters, paramedics and soldiers who responded to this scene of unfathomable pain. We stand with them to offer support and whatever healing may come."
The Duxbury Fire Service said in a statement Thursday that professional support services were offered to its members and nearby first responders who worked at the Clancy House scene on Tuesday evening.
"Tragedies like these are always difficult to understand and deal with," the department said. "We are all struggling with many emotions."