Authorities in Tennessee are preparing to release body camera footage of a police officer from Tire Nichols, a 29-year-old black man who died three days after a traffic stop on Jan. 7.
Memphis Police Chief Cerelyn Davis gave a speech Wednesday night and called Nichols' death "heinous, reckless and inhumane", warning people not to react violently after seeing the footage.
"It's not just a professional failure. It's a basic lack of humanity to another individual," Davis said, saying the five officers and others involved in his death "have let down our community, and they failed the Nichols family. It's more than unfortunate."
"In the vein of transparency, when the video comes out in the next few days, you'll see for yourselves," she added. "I expect you to feel how the Nichols family feels. I expect you to feel outraged at the disregard for basic human rights as our police officers are sworn to do the opposite of what is went over the video."
TIRE NICHOLS: MEMPHIS POLICE BODY CAM VIDEO OF TRAFFIC STOP IS 'OUTHEARING', SAYS LAWYER AFTER EXAMINATION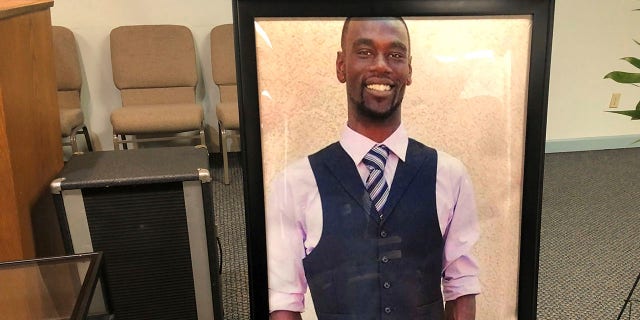 Civil rights attorney Ben Crump also reviewed the body camera footage with Nichols' family and also described it as "appalling" and "odious".
"It's appalling. It's deplorable. It's heinous. It's violent," Crump said Monday.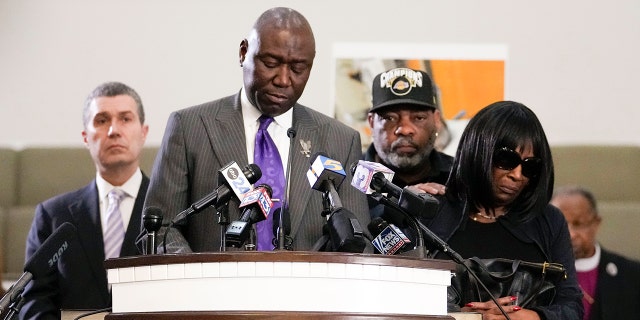 The police chief also acknowledged that the content of the video would likely spur people to action, but discouraged them from acting violently.
"I expect our fellow citizens to exercise their First Amendment right to protest, to demand action and results. But," she continued, "we need to make sure our community is safe in this process".
"None of this is a calling card to incite violence or destruction on our community or against our citizens," Davis said.
Davis also said the investigation and release of the body camera footage is among the first steps for police to regain their standing in the community, and called for "true responsible action and change."
"In our pain, outrage and frustration, there is still work to be done to strengthen each other to continue the momentum of improving our relationships and partnerships with police and the community," she said. declared.
TIRE NICHOLS INVESTIGATION: US LAWYER URGES NON-VIOLENCE AHEAD OF VIDEO RELEASE, DOES NOT FILE CHARGES
Davis added, "To show those watching now that this behavior is not what will define our community and this great city. It is not a reflection of the good work many Memphis police officers do every day. What comes next is our definition What we all do next can be that reflection of our character.
"I do not waver in my commitment to you to have a police force that is there to serve and protect you," she also said. "I have met with and offered my condolences to Tyre's mother and father and asked for the support of our community leaders and clergy at this extremely difficult time."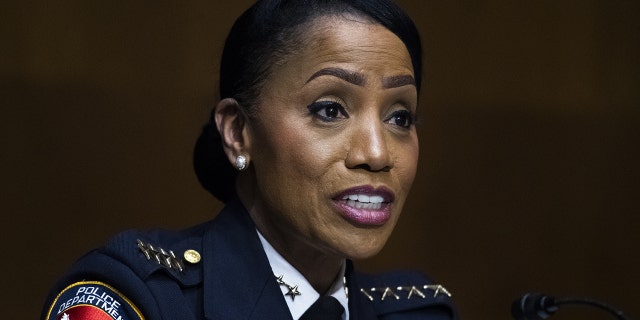 She added, "It is my intention, as a proactive measure, that a full and independent review of all specialized units within the Memphis Police Department and to ensure that policies and procedures are followed in day-to-day encounters. with the citizens we are sworn to serve."
In her remarks, Davis said she was speaking not just as the police chief, but "a citizen of this community we share", "a mother" and "a caring human being who wants the best for us. all".
Nichols was arrested around 8:30 p.m. Jan. 7 for "reckless driving" near Raines Road and Ross Road in Memphis.
TIRE NICHOLS DEATH: 2 MEMPHIS FIRE DEPARTMENT PERSONNEL ALSO DISMISSED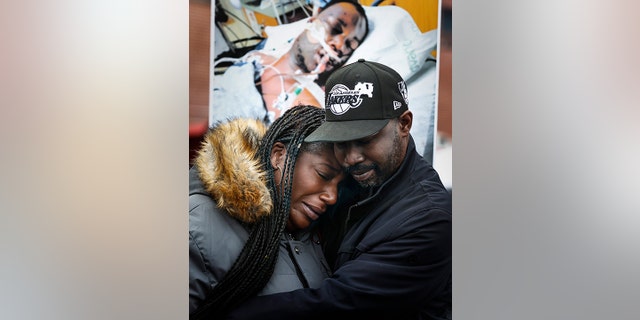 A "confrontation occurred" during the stop, which resulted in police chasing Nichols on foot, police said. He was then apprehended.
"While attempting to take the suspect into custody, another confrontation occurred, but the suspect was eventually apprehended," the MPD said. "Subsequently, the suspect complained of shortness of breath, in which case an ambulance was called to the scene."
He was transported in critical condition to St. Francis Hospital, where he died three days later.
The five Memphis police officers involved in the deaths have been identified as Tadarrius Bean, Demetrius Haley, Emmitt Martin III, Desmond Mills Jr. and Justin Smith. They were then fired.
Chief Davis said other MPD officers are still being investigated for "violations of department policy."
She added: "Some offenses are less egregious than others."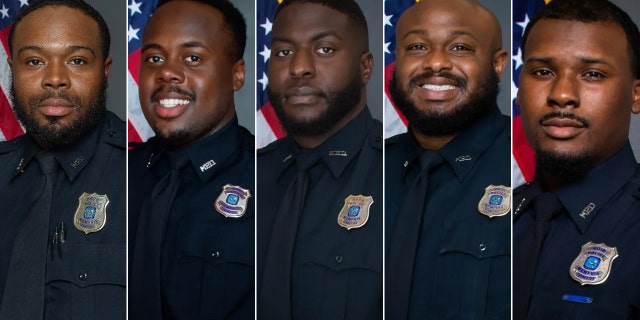 CLICK HERE TO GET THE FOX NEWS APP
Two Memphis Fire Department personnel were also fired and an internal investigation was launched.
"Last week, two MFD staff members involved in first aid to patients at Tire Nichols were relieved of their duties while an internal investigation is ongoing," the city's fire department said Tuesday. Tennessee at Fox News.
Fox News' Greg Norman and Audrey Conklin contributed to this report.